Welcome to Womens Leadership Podcast!
Do you want to expand your potential and achieve great success?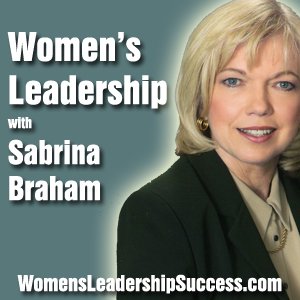 You have come to the right place. I can help you. For the last 27 years I have been involved in research & cutting edge practices that have helped thousands of people get promoted and become top leaders.
The results I have had with my clients inspired me to found and develop Womens leadership podcast to give you that same opportunity to excel in your career by sharing my expertise and interviewing top leaders in business to discover the secrets to their great success.
We have been producing this womens leadership podcast for over eight years and have over one quarter million downloads. We know the advice and wisdom in these shows will change you…if you listen and implement the actions that are suggested in these programs.
So thank you for listening and may we ask you a favor? Please share these shows with others so that we can help more women succeed.
Wishing you great success,
Sabrina
Effective Leadership Skills to Communicate like a Leader | Dianna Booher & Sabrina Braham
Here is the problem. Many leaders lack effective leadership skills and communication that inspires their strategic vision and engages their team to implement their most important goals. This causes the leaders to micromanage which blocks progress and profits.
Can you relate? Is this a problem for you or your company?
Join Sabrina and best selling author

Dianna Boohe

r as they share practical guidelines to effective leadership skills and communication that inspires and advances your top goals with less effort and time.  Also see the bottom of this page to get the full interview transcripts and other free bonus tools.

"Great leaders are great communicators, as Dianna Booher points out in this smart, useful book. If you want to become a top-notch strategic communicator, you'd do well to heed the advice in its pages."

—Marshall Goldsmith, executive coach, business educator, New York Times bestselling author, and Thinkers50 #1 leadership thinker in the world.
About Our Best Selling Author & Guest
Dianna Booher is the author of this easy to read new book Communicate like a Leader and the founder and CEO of Booher Research Institute, and she works with organizations to help them communicate clearly and with leaders to expand their influence by a strong executive presence.
She provides communication programs and coaching to some of the largest Fortune 500 companies and governmental agencies such as IBM, Lockheed Martin, Raytheon, ExxonMobil, BP, Chevron, ConocoPhillips and many more, and she's been on many, many national television programs. Due the importance of the insights she shares, this is Dianna's 2nd time as guest on Women's Leadership Success Radio Podcast.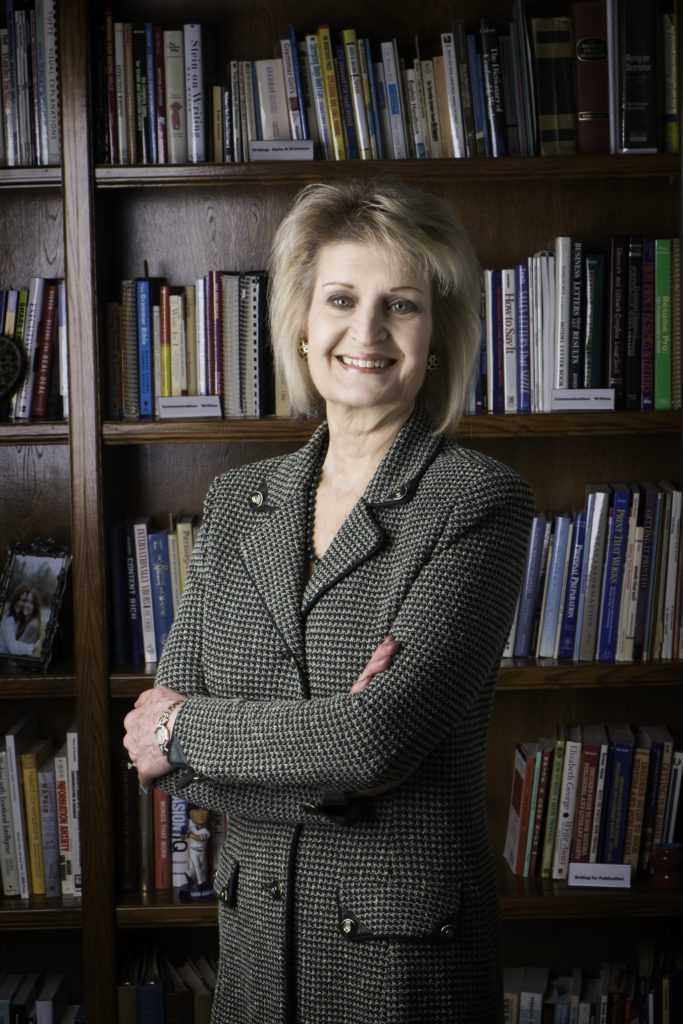 Listen & Download Now
Effective Leadership Skills – Actionable Insights from WLS 89
How her personal challenge lead to becoming a prolific writer

Learn the root cause of failure for a leader

Solutions to 'having too much work'

Develop effective leadership skills

Discover how to communicate like a leader

Improving the different aspects of a good leader

Why speaking is the most effective leadership skill to develop

How to hold your own when interrupted in a business meeting

Secrets to increasing your influence in a meeting
 Expert Reviews About My Guest Dianna Booher:
"Dianna Booher's brilliant new book, Communicate like a Leader, is the single-best communication guide I have ever read. In it are thirty-six clear, concise, relevant, and practical bits of strategic advice on how to connect with others. No fluff. No wasted words. All substance.

I guarantee you that there is something in this book that you can use immediately—and more that you can apply tomorrow and the next day and the next. Buy this right now, read it as soon as you get it, and then put Dianna's expert advice to work for you. You will be very glad that you did."
—Jim Kouzes, coauthor of the bestselling The Leadership Challenge and Dean's Executive Fellow of Leadership, Leavey School of Business, Santa Clara University

 "If you're a micromanager, you need to know it's not just ineffective—it's also the most labor-intensive leadership style. When you read Communicate like a Leader, you'll learn strategic communication skills that will improve your relationship with your people and actually make leading easier. Dianna Booher is the communication guru of the 21st century!"
—Ken Blanchard, coauthor of The New One Minute Manager and One Minute Mentoring
More Tools to Improve Your Leadership Skills
Women's Leadership Podcast & Blog
Here is the problem. Many leaders lack effective leadership skills and communication that inspires their strategic vision and engages their team to implement their most important goals. This causes the leaders to micromanage which blocks [...]