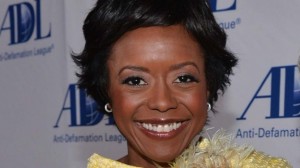 This is a re-released interview with Mellody Hobson, formerly the President of the Ariel Fund. She is now chairman of the Board of Trustees of Ariel Mutual Funds and the Chairman of DreamWorks Animation SKG. Inc She is also a valued advisor and on the boards of Starbuck's, Este Lauder and Groupon.
In this interview to help you grow your leadership skills, Mellody talks about starting as an intern and advancing her career all the way up to president Arial Mutual Fund of the company. She is known for her astute questions and an incredible ability to see big picture outcomes.
Grow your Leadership Skills: Career Tips from Mellody Hobson
How to keep getting promoted

The surprising most important aspect of work

Learn the freedom of giving up a life of obligation

You will be inspired by her passage from a childhood of money challenges to her passage into financial freedom

It's not to late! How to go from broke to financially independent.

How to financially educate yourself and your children

How to get your value recognized
Mellody's stories and beautiful lessons that will inspire, encourage you and help you advance your career and leadership.
Click Here to Download MP3 of Mellody Hobson Interview
Right Click with your muse and "save as" to download into your computer
What are your top questions to grow your leadership skills? Please post them below and I'll get you answers and help.
Click on media player below to hear Mellody's great interview with Sabrina Braham