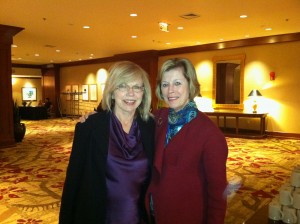 This is Women's History Month. It was ninety-three years ago women won the right to vote. Since that time women have continued to champion important causes for civil rights and equal pay for equal work. Women's rights and leadership has come far. There are now more women in congress than ever in our history.
Join Susan Butler and Sabrina Braham MA PCC as we discuss the strides made, how that can help you lead, advance your career and support women and girls as we move forward to have equality for all.
In this important conversation on Women Leadership you will learn:
Why Womens History Month recognizes one of the most important movements for women in business, career and life worldwide.
Learn about the leadership progress that has been made and how it helps you.
Insider tips on how to notice the opportunities to move your career to the next level.
Learn the difference between a job and a career
The Importance of paying attention to guiding your career the direction you want to go.
Important ways to change the conversation with your boss to increase your chances of promotion.
How we can prepare younger women to be great tomorrow's successful leaders.
What Are You Doing to Advance Leadership & Equity for Women?
Please Comment, Share and Like to Celebrate Women's History Month
Click on Audio Player below to Listen to Women's Leadership Success Interview