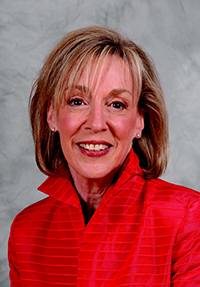 Connie Glaser has been called "America's Guru of Women's Leadership". For over 20 years, Connie has had her finger on the pulse of women leadership needs and helps them to become effective communicators and leaders. The tips, tools and techniques she shared in her interview with Women's Leadership expert Sabrina are cutting edge, and why Connie is an in-demand speaker worldwide.
Connie Glaser has been lauded for her knack to wow audiences with her warm, dynamic and entertaining approach. Clients give Glaser high marks too for her ability to address difficult issues with insight and humor, calling her "engaging…insightful…and highly entertaining."
Connie Glaser Top Corporate List
As a sought-after corporate speaker Connie has used her expertise to carve a niche as a world-class expert on leadership and communication. Clients include ESPN, FedEx,  Deloitte, AT&T, Brookings Institution,  KPMG, GE, Johnson & Johnson, Coca-Cola, Kimberly-Clark, Bristol-Myers Squibb and the U.S. Navy.
Connie Glaser Media Converage
Journalists look to as the go-to expert on issues ranging from leadership and communication to diversity and work-life balance. She has made appearances on The Today Show, FOX News, CNN and NBC Nightly News, or seen her interviewed or quoted in The New York Times, USA Today, Entrepreneur, Times of India, Huffington Post, here on Women's Leadership Success Radio and more. Her iconic status also recently landed Connie on the cover of Leadership Excellence magazine.
International Best-Selling Author Connie Glaser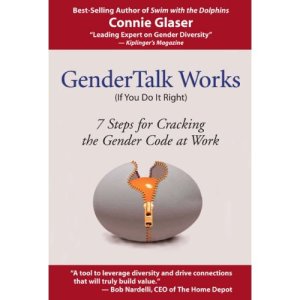 Connie's books are among the most influential books on leadership, communication and workplace diversity. Her bestseller, Swim with the Dolphins, is among the Top Ten Books on Women in Business. Used in the workplace around the world, it has also been translated into German, Chinese, Korean, Bulgarian, Japanese, and Hebrew.
Connie Glaser's latest book, GenderTalk Works has been hailed by media and corporate executives as "an insightful step forward in the ongoing dialogue between men and women as colleagues." Connie also writes a syndicated column, "Winning at Work," that appears in the Atlanta Business Chronicle and other award-winning business journals around the country.
Connie Glaser Accolades
Connie has been recognized for her contributions to diversity and leadership by being named Businesswoman of the Year by Office Depot. She has also been inaugurated into The World Who's Who of Women. Connie has served on the Women's Advisory Board for Office Depot, Chair of the Travel Advisory Council for Inter-Continental Hotels and the Advisory Board for Emory University Graduate Women in Business. Connie was also honored as Diversity Champion of the Year by Diversity Business.com. She has also been nominated for "50 Women to Watch" by the Wall Street Journal.