Mentors — More Are Better!
What do Facebook COO Sheryl Sandberg, Mellody Hobson president of Ariel Investments and Mary Barra president of General Motors, all have in common?
Like most successful women leaders, they all have mentors and are mentoring others…
Power mentoring has been a hot topic of discussion for a lot of years, but most of us know that finding one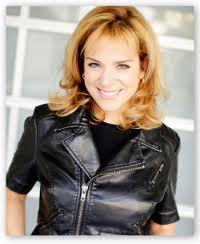 mentor can be a real challenge – especially finding another woman to mentor us – so looking for more than one seems like a daunting task. On her website, Ellen Ensher uses an old Girl Scouts' song to illustrate one of the ideas behind multiple mentors: "Make new friends, keep the old; new is silver, old is gold." She advises having 10 to 12 mentors with differing areas of expertise and she convincingly describes the benefits you'll receive from this new way of seeking help.
In this power mentoring interview with Sabrina Braham MA PCC, Dr. Ensher explains mentor-protégé relationships in an easily understandable and fun way, using personal stories about real people. She's spent the past 20 years studying mentor-protégé relationships, participating in them and teaching her students how they work and why. She'll open your eyes to this novel way to advance your career on the fast track.
Ellen Ensher, Ph.D. Your Guide to Power Mentoring
Since 2000, Dr. Ellen Ensher's students at Loyola Marymount University have consistently rated her among the top five percent of business professors at the school. Her established expertise in mentoring programs and her tested career advice make her a frequent key note speaker and workshop leader for conferences, as well as public and private organizations throughout the world. Frequently quoted in the media, Dr. Ensher has published over 40 articles/book chapters and has made over 100 professional presentations. She's the co-author, with Susan Murphy, of Power Mentoring: How Successful Mentors and Protégés Get the Most Out of Their Relationships, for which the authors interviewed 50 pairs of mentors and protégés from the fields of politics, technology and entertainment.  
Advance Your Career: The Importance of Power Mentoring
Some of the topics executive business coach Sabrina Braham and power mentoring expert Ellen Ensher will talk about in this women's leadership podcast include:  
The theory behind Power Mentoring and why younger people are benefitting from adopting the practice

The benefits—one of which is increased income— realized by those in power mentoring relationships

How Ellen was mentored by Sheryl Sandberg, COO of Facebook, and author of Lean In. although they've never met—and how you can do the same thing

The questions to ask yourself when looking for power mentors and the questions to ask potential mentors when you find them

Why protégés should also serve as mentors and how to go about it

What a "manager" can add to the mentor-protégé relationship

The three major reasons people mentor others and the value they receive from doing it

Why some formal company mentoring programs fail and how they can be fixed

The perks you'll receive when your mentor-protégé relationship includes tests and challenges

How to utilize your mentors to help you get seated on corporate boards.
Women are often at a disadvantage when it comes to getting ahead in business.
You can help change that!
Download Women's Leadership Success Interview #55 Here
To download this MP3 audio interview into any audio player device, "right-click" on the link above and "save as" into your computer.
Click Player Bar Here to Listen to Women's Leadership Success #55