Join us with part 2 of the new way of thinking about the world that has impacted Nelson Mandela and Peter Block. This transformative thinking is called "narrative work". It opens a new window to see that there are lots of other possibilities than that "story" that you've already been told and sold.
Listen and find out how top men and women leaders have transformed their lives, and businesses, simply by changing their story. Sabrina Braham and her guest Chené Swart show you how every conversation you enter creates with it the possibility of transformation and better outcomes.
Chené Swart, is the author of the book, Re-authoring the World: The Narrative Lens and Practices for organisations, communities and individuals. She is a contributing author on Coaching from a Dialogic OD paradigm in the ground breaking organizational handbook published by Berrett-Koehler in San Francisco in 2015 called Dialogic Organization Development and Change: Theory and Practice. She lives in South Africa where she writes and works as an executive coach, consultant and trainer specializing in re-authoring practices.
" Each of us has a free will at our core, so like it or not, others will choose to change more readily from the example set by our own transformation than by any demand we make of them."
— Peter Block
Power in Leadership Highlights: The Narrative Story Part II
What the Taken for granted story is and how to change it
How important human connection is and how important it is to pause and so that we can surface all of the multiplicity of the narratives
Valuing the whole work community stories
The shocking truth: Even if you don't like the story you are in you are part of the story and contributing to how it unfolds
Discover how to Separate out the people from the problems
Questioning out of curiosity instead of catch out mode
How to create more space for human connection
What generous listening is and how it can change your communication
Why Curiosity with no judgment changes the outcome
Noticing when your assumptions are not true
If you Missed Part I of this Interview on Power in Leadership with Chene & Sabrina, Access it Here
What are your questions and comments on the Narrative Story and Power in Leadership for women's Leadership Radio?
I want to know. Ask your questions on this important topic below in the comments window and I will get back to you. Thanks for listening and sharing.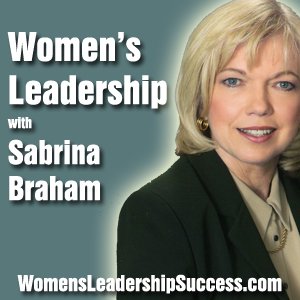 Can you do me favor? I would really appreciate it if you would please visit iTunes and subscribe to Women's Leadership Success podcast and give the show a 5-star review.
Every great review we get allows more women to discover the show and helps them succeed too.
Also thank you for sharing my show with your friends and associates.
Click on Audio Player Below to Listen to or Download Women's Leadership Success Radio Interview #74