Welcome to Womens Leadership Podcast!
Do you want to expand your potential and achieve great success?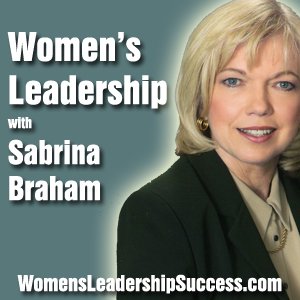 You have come to the right place. I can help you. For the last 27 years I have been involved in research & cutting edge practices that have helped thousands of people get promoted and become top leaders.
The results I have had with my clients inspired me to found and develop Womens leadership podcast to give you that same opportunity to excel in your career by sharing my expertise and interviewing top leaders in business to discover the secrets to their great success.
We have been producing this womens leadership podcast for over eight years and have over one quarter million downloads. We know the advice and wisdom in these shows will change you…if you listen and implement the actions that are suggested in these programs.
So thank you for listening and may we ask you a favor? Please share these shows with others so that we can help more women succeed.
Wishing you great success,
Sabrina
How to Build Self Confidence for Women Leaders | Sabrina Braham WLS 85
How is your Self Confidence?
Have you ever refused an opportunity or promotion?
Have you doubted your skills, knowledge or expertise even though others praise you?
Do you compare yourself against others and many times come up short?
Do you have difficulty recovering from failure?
You may one of the 67% of women who say they need more support building confidence to feel like they can be leaders according to the KPMG Women's Leadership Survey 2016
According to this Women's Leadership Survey, Lack of confidence affects many activities that are needed to get into management.
Here's some shocking statistics on why lack of confidence is a career killer:
 

9 out of 10 women are not confident asking for a sponsor (a executive advocate to help you get promoted).

78% lack confidence to ask for a mentor

76% do not ask for access to senior leadership

73% afraid to ask for a career path plan

69% do not request a promotion

65% do not ask for a raise

56% do not request a new role or position
How to build self confidence that helps Your Career
Most of these problems above relate to not speaking up.  This is something that most women were trained to do culturally.  It is not your fault you may have some of these confidence challenges that hurt your career above.
The good news is that you can build self confidence that helps your career, is a skill set you can develop. When you do you will outshine your own expectations. Read on. I am going to show the way.
Listen Now
I Grew up Feeling I Was Stupid…
Growing up I felt that not only was I was stupid, & ugly, but I couldn't do anything right. My family agreed with me, which supported that I really couldn't do anything. All through grade school and high school I struggled…
Then one day I met a great teacher that believed I was more capable then I did. He insisted I take risks, encouraged and guided me. Much to my surprise I excelled! I went on to graduate from college with a Master's degree in psychology. I created a successful psychotherapy practice and then moved into the field of management consulting and executive coaching. I have spent twenty-five years struggling and mastering self-confidence for others and myself.
Over these past twenty-five years + I have developed an expertise in leadership mastery and changing limiting behaviors' to help people get promoted and enhance their careers.  That is why I am being interviewed in this 2-part podcast Building Self-Confidence and announcing my free webinar to help you build self-confidence and advance your career.
Access Part II on Building Self-Confidence Here: Women's Leadership Success Radio Interview #86 .
Build Self Confidence Interview With Sabrina Braham MA PCC

How to overcome lack of self-confidence

Why being self-confident is so important to your career success.

Why the basis for getting promoted & excelling in any career is self-confidence

Learn the secret to being fully engaged and taking action

What it looks and feels like when you are self-confident

A simple tip to quiet your inner critic and build self-confidence

Free webinar announcement on "How to Grow Your Self Confidence to Advance Your Career & Leadership.
Related Shows to Help You Build Self-Confidence: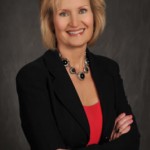 Episode #38: Dianna Booher; Creating Personal Presence:  Look, Talk, Think and Act Like a Woman Leader. She's an incredible person and has some wonderful tips and things that will definitely improve your confidence. http://www.womensleadershipsuccess.com/communication-skills-and-career-advancement-for-woman-dianna-booher-and-executive-coach-sabrina-braham/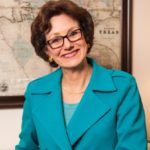 Episode # 83: Susan Combs; What Motivates Women to Seize Opportunities?
Texas Tenacity http://www.womensleadershipsuccess.com/motivate-women/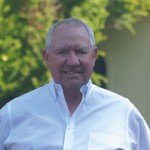 Episode # 49: Terry Pearce Leading Out Loud http://www.womensleadershipsuccess.com/communication-skills/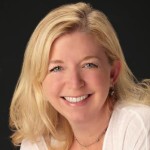 Episode # 76: Carrie Kish; How to Navigate Career Development: Work Life Balance for Women 
http://www.womensleadershipsuccess.com/how-to-navigate-career-development-work-life-balance-for-women/
Women's Leadership Podcast & Blog
Women in Business and Stress Management We've all felt it, the oppressive feeling we'll never get everything done, make everyone happy, and fulfill all our roles in life. We lie awake at night worrying about [...]