Welcome to Womens Leadership Podcast!
Do you want to expand your potential and achieve great success?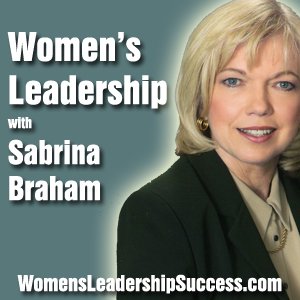 You have come to the right place. I can help you. For the last 27 years I have been involved in research & cutting edge practices that have helped thousands of people get promoted and become top leaders.
The results I have had with my clients inspired me to found and develop Womens leadership podcast to give you that same opportunity to excel in your career by sharing my expertise and interviewing top leaders in business to discover the secrets to their great success.
We have been producing this womens leadership podcast for over eight years and have over one quarter million downloads. We know the advice and wisdom in these shows will change you…if you listen and implement the actions that are suggested in these programs.
So thank you for listening and may we ask you a favor? Please share these shows with others so that we can help more women succeed.
Wishing you great success,
Sabrina
A Black Woman's Leadership Style for Employee Diversity & Engagement
Is your leadership style attracting, engaging, and retaining the current & future women leaders you want and need in your company?
In order for women to lead and succeed, now and into the future — especially in STEM (Science, Technology, Engineering & Math) — you must integrate many of the specific leadership style elements that helped our special guest Karmyn Norwood become a VP of a multi-Billion dollar company, in her early 40's.
In part 2 Karmyn talks about how to build a collaborative environment where relationships are built and people feel comfortable expressing themselves, and how this will help you grow your career.
This interview and part I is one of the most comprehensive, step by step strategies on how to advance your career that I have ever published.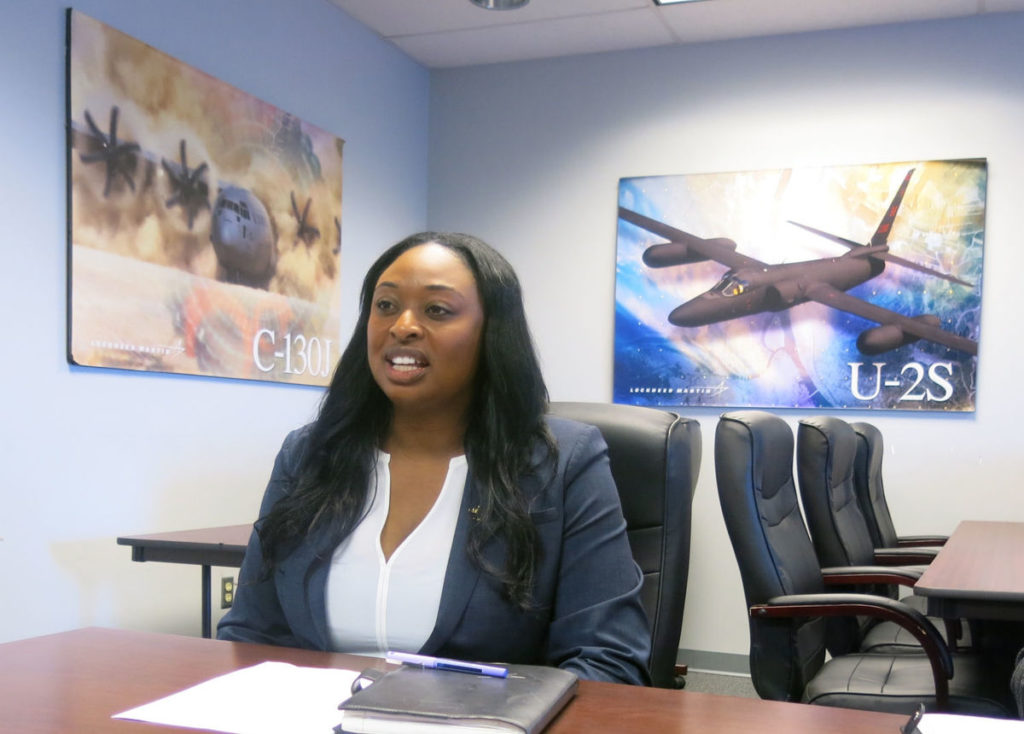 Summary of Women's Leadership Success Radio Podcast Part I (#87) :
What are detours in your career journey and how to benefit from them.

What would it take to start building up your leadership style.

Why collaboration is critical and how it can help your career.

The role of a mentor in developing your career development plan and much more.

Be sure to listen to part I if you have not heard it.
Karmyn Norwood Profile: Successful Leadership Style for Women
Karmyn is the vice president for the Air Mobility & Maritime Missions (AMMM) International Programs Line of Business for Lockheed Martin Aeronautics Company in Marietta, Georgia.
Prior to this role, she served as director of operations in the Technical Operations branch at Lockheed Martin Aeronautics Company, responsible for more than 7,000 engineers accountable for the design, development, integration, production and sustainment of military aircraft for the United States and countries around the world.
She holds a bachelor's degree in Mathematics from Jackson State University (Jackson, Mississippi), a master's degree in Electrical Engineering from George Mason University (Fairfax, Virginia), and an Executive MBA from the University of Tennessee at Knoxville. Karmyn is also a recipient of the 2015 Black Engineer of the Year Awards (BEYA) Special Recognition.
Listen & Download Now
Women's Leadership Success #88 Leadership Style –  Part II
How to develop your direct reports and the importance of encouraging and developing young ­­­girls

Secrets to better Communication & employee engagement

What is participative Leadership style?

Creating safety for contrarian opinions.

Discover how to build an environment of trust,

Increasing engagement with walk-abouts

Senior managements impact on employee engagement

Developing your vision of success

How to get your employees connected to your vision
Women's Leadership Success # 87: Part 1 of a 2-Part Interview
Remember if you missed part I with Karmyn Norwood, a black women leaders' great rise from entry-level engineer to Vice President of Lockheed Martin, listen to it here
Building self-confidence for women is key to your career and leadership success.

Thanks for sharing this show with friends and associates. Everybody wins.
Women's Leadership Podcast & Blog
In spite of all the attention, and "lip service" promoting diversity and women in leadership in fortune 500 companies - AND an increase in highly qualified, educated and motivated women in the workforce, --- women [...]