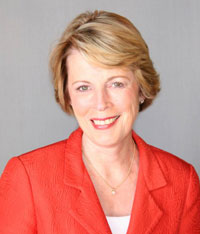 Do you have big dreams? Would you like to turn them into actions that improve your life and advance your career? Would you like simple and easy instructions to make this happen?
Listen to  Susan Bulkeley Butler  the first woman partner at Accenture, a Fortune 100 company, and named by Upside magazine as one of the 50 women in technology who have moved "above the glass-ceiling cliché". She is also a member of the Committee of 200,which is comprised of pre-eminent women in business.
Join Susan and Executive Coach Sabrina Braham as she shares her fantastic career development skill, the Make-I-Happen Model.
In this powerful, insightful interview you will learn how to:
Reinvent yourself in the future by Tapping into different strengths

Stop letting a lack of confidence get in your way

Discover how to achieving goals through taglines

Learn how to find your voice

Do you know the difference between perfect choices and smart choices?

Follow your gut

When to say yes and when to say no

When to turn a job request down

Strategic networking

How can we be strategic for each other?

Strategic relationships

Social networking web what to do and what not to do

How can you change the world for other women?

How you can support other women
Click on Audio Player below to Listen to Women's Leadership Success Interview