Multi-millionaire Chesapeake Bay Candle founder MEI XU shares leadership secrets for women entrepreneurs is one of Women Leadership Success Radio's best interviews ever!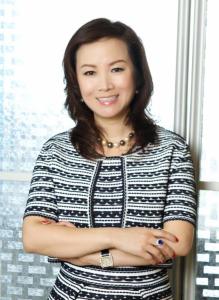 Imagine you are from China… You studied to be a diplomat… but through unexpected events, found yourself a political dissident who was sent away for reeducation… And yet you made the difficult journey to get to the United States and there, founded a multi-million dollar business.
Think this is impossible…? This is a true story!
Join us today and hear how Mei Xu made this journey, from extreme challenge to becoming a top women leader. Listen to this show and read below to learn 3 Insider secrets from Mei Xu's to help you succeed in your business, career and leadership.
I interview her 5 years ago and it was one of the top listened to shows. This new interview is one of my all time favorite interviews. I hope you are as inspired and motivated by it as I am.
 —A Candle Loses Nothing by Lighting Up Another (Buddha)
That's a favorite quote of our guest, Mei Xu, who believes it not only refers to her internationally successful candle business, but also to our relationships with others, especially relationships between entrepreneurs.
Insights from Top Women Entrepreneurs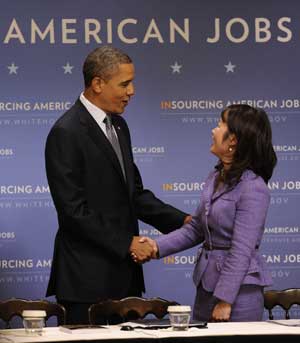 Mei Xu and her former husband, David Wang, began importing a number of products, including candles, in 1994. Mei Xu knew very little about manufacturing and business when she began. She learned as went, taking note of what she did right and where she had to ask for help. When they realized candles stood-out from the others, they opened a workshop in their house and created their first collection.
Today her company, Pacific Trade International, has grown into a fully integrated global innovator of home fragrance, fragrance technology and home decor products doing over million in sales. Even the White House chose these candles for gift baskets distributed to guests at Michele Obama's first Farm-to-Table event.
Today she'll tell you the steps she took to learn what works and what doesn't. She'll also discuss the steps every businessperson needs to take on the journey towards being a leader in their fields.
MEI XU Shares Leadership Secrets for Women Entrepreneurs
What women entrepreneurs should consider when choosing a business opportunity.
How a successful entrepreneur thinks during the process of crafting a company.
What essential attribute may "kill the cat," but make women entrepreneurs survive any challenge.
What is meant by the Asia

n adage, "It will always be well in the end, so if it's not well, it's not the end" and how you should apply it when you reach a roadblock.
Why a multi-million dollar company opened a factory to manufacture in the United States instead of Asia, despite monumental problems surrounding that decision.
The benefits of learning from every person around you, being open to new ideas and asking questions constantly.
How correctly understanding and utilizing social media can be a great benefit to your business and why she hasn't used them—yet.
The two primary skills Mei Xu learned "on the job" and considers the most important for women entrepreneurs.



Did this great interview this spark any new ideas for you as a leader or entrepreneur?
Did this great interview this spark any new ideas for you as a leader or entrepreneur?
Please share your discoveries and opinions with us in the comments section below.
And be sure to join our Women's Leadership Success Group on Facebook and help us build an active community of women (and men) committed to helping each other succeed.

 Download Mei Xu Interview for Women Entrepreneurs Here
To download this MP3 audio interview into any audio player device, "right-click" on the link above and "save as" into your computer.
Click on Audio Player below to Listen to Women's Leadership Success Interview #66
sdsd