This episode of Women's Leadership Success Radio is a little experiment. Most the time, I interview world-class women (and men), and I ask them many, many questions to try and figure out what makes them succeed at what they do.

Over the years, many of you have asked me great questions. So I flipped the script and am answering some of your questions. In this episode, I am being interviewed by my husband Tim Warren on one of your most common questions: what are some top career development strategies for women?

Do you have career development concerns or questions that block your opportunities and impact your income?
For instance:
What if you are bored in your existing job?
Or not sure if you need more education?
Or feel stuck in a large corporate environment.
Do you wonder how do you manage your career and have a great relationship at the same time?
And you are not alone.
You know you are capable of doing better right?
Join me as I share some of my career development strategies for women success tips while being interviewed by my husband "Tourism Tim" Warren. This is a new periodic segment, I call "Sabrina's Secrets"® where I answers your top career development, leadership, communications and more top questions. See below on how to potentially get your questions answered on Women's Leadership Success Radio Podcast too.

Sabrina Braham: Career Development Strategies for Women



I have over 25 year management, leadership and career development expertise as a consultant, coach and trainer to many fortune 1000 firms and in the private, public and academic fields.
Just in the past year I have coached 4 CEO's and 5 people have been promoted to VP's.

One of the most rewarding things I love is helping women just like you get promoted, especially to C-level positions.



Career Development Strategies for Women Show Summary



How you can stay motivated and excited about your career.
When should you move on to advance your career or when you should be patient and grow where you are?
What to do if you are pigeonholed in your present job
Are you too old to get a degree? And it is worth the time and expense to get advanced education or skills
What are some effective ways to career advancement without mentorship?
What are the some of the secrets to managing dual-career situation where both partners/spouses work full-time and want interesting, rewarding careers?



What are your questions on Career Development for women?
I want to know. Ask your questions on this important topic in the "Leave a reply" window below or using the survey form at the top of the page.
If your question is chosen, not only will I answer it in future special episodes of "Sabrina' Secrets"®, you also may be selected for $500 worth of Executive Coaching with me.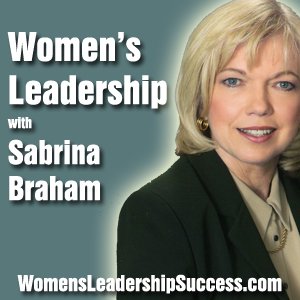 Can you do me a favor? I would really appreciate it if you would please visit iTunes and subscribe to Women's Leadership Success podcast and give my show a 5-star review.
Every great review we get allows more women to discover the show and helps them succeed too.
Also thank you for sharing Women's Leadership Success Radio with your friends and associates.
Click on Audio Player Below to Listen to or Download Women's Leadership Success Radio Interview #78