Business Relationships for Women
Have you ever felt frustrated or stuck in a job you don't like?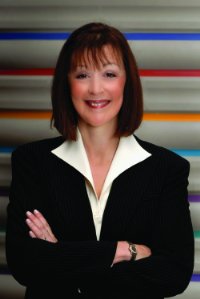 Or maybe you just graduated from college or are back in the workforce after taking care of kids?
Or you own your own small business and need to generate new clients and customers to stay in business?
Good news. These all share a common solution.
This is the same solution that most successful people, including some of the greatest leaders in the world, have been using for centuries. It is developing an entourage of business relationships that will help you when you have a need.
Using the tips you'll get from this episode of Women's Leadership Success, you will never be alone. You will always have the support from a group of people who have your back, no matter what.
If it sounds too good to be true, this is one program you can't afford to miss. Leslie Grossman will explain what to do and how to do it so you see the best possible payoff from your networking activities to build business relationships.
The Leslie Grossman Story
Leslie Grossman is a leadership and business relationship development expert, as well as the chief connections officer (COO) at Cojourneo.com, a blog/workshop website that provides proven ways to succeed on your personal or professional journey—and have fun along the way! She's the creator and co-founder, with Andrea March, of the Women's Leadership Exchange. She founded and ran her own integrated marketing agency. For over 25 years, she's been helping professionals, executives and business owners achieve success.
This winter, her most recent book, Link Out: How to Turn Your Network into a Chain of Lasting Connectors, was published by John Wiley & Sons. Link Out is filled with tested strategies that will turn strangers into connections who can significantly advance your career or business.
Leslie Will Teach You How To Be A Success
In this podcast, executive business coach Sabrina Braham and Leslie Grossman will discuss:
—   The difference between ordinary networking for women and being part of an entourage;
—   How to determine which people will be included in your entourage and how   best to add them to your support group;
—   Ways to follow up with your networking contacts so you're not forgotten;
—   How to determine what other members of your entourage need from you, because successful networking is a two-way street;
—  The rules of Entourage Etiquette, including how to be a facilitator and get the business relationship networking process in high gear;
—   Former president Bill Clinton's fool-proof system for forming a tight connection with other people;
—   The Rules of Engagement, which are specific things you can do to capitalize on your contacts while assisting them achieve their goals;
—   How you can become the leader of your own life, taking the reins instead of being dragged along in the wrong direction.
Women are often at a disadvantage when it comes to advancing their careers. Help us change that!
Click on Audio Player below to Listen to Women's Leadership Success Interview