If you have ever worked, or considered the "Lean Process", 2 Second Lean will help you make it simple and accessible. Join me and my guest Paul Akers, author of the best Selling book, "2 Second Lean".

Listen and learn a simple way to eliminate waste with the "2 Second Lean Process" to increase productivity and enjoy your life more. It is has been adopted by corporations like Coca-Cola, Boeing, Amazon, Mercedes Benz, Boeing and many others worldwide.
Paul Akers is the author of 2 Second Lean and the founder and president of FastCap based in Bellingham, Washington, an international product development company that he founded in 1997. He has over 2,000 distributors worldwide and he is a prolific inventor. He has launched approximately twenty new innovative products a year since 1999.
Attention Leaders & Managers: Listen & Share

This is one of the best most practical interviews I have ever done. It will help you be a better leader, manager, more profitable, happier team and most important, more freedom and fun.
Listen and share this 2 Second lean interview with Paul Akers and Sabrina Braham today. You will be glad you did.
2 Second Lean Interview for Women's Leadership Success

Ideas that you could put into use immediately
How 2 Second Lean gets implemented so that it's actually an enjoyable process
Discover the "eight wastes" and practical ways to eliminate them daily
Four simple points for continuous improvement
How 2 Second Lean improves customer service
Learn to build culture and engage employees
Take what bugs you and learn how to make it better
Easy changes to put into action
Shocking solution to those who refuse to improve
Makes 2 Second Lean simple and accessible
How to operationally and practically implement this approach
Easy tips to unravel the complication of lean and makes it simple
How to make something better than it was.
2 Second Lean Quotes

"Lean is the ability to see waste in everything you do, so this is how it works. Everything you do in life is a process. So most of what we do all day long is non-value added activity."
"So all we're trying to do is eliminate the waste from the starting point of every process to the ending point and eliminate that and make it smaller, more efficient and recapture all the waste of resources that are involved in any process. That's all Lean is."
"We're wasting our potential as human beings because we were made to do fantastic things, to develop, invent and create all kinds of wonderful things, but the preponderance of our life is caught up in doing incredibly, stupid work because we overproduced everything we do in life, and so we're caught up into this waste vortex and we're not using our potential."
"Fix what bugs you and do it in a disciplined way every day for the rest of your life. Guess what happens? Every day you get up, your life is better than the day before. That is the critical component. Every day you get up, it's better than the day before if you do this.
"Continuous improvement never stops or pauses…"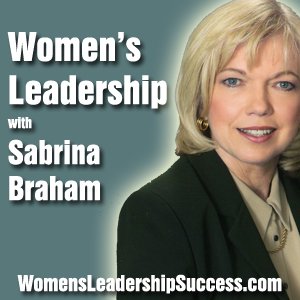 Can you do me favor? I would really appreciate it if you would please visit iTunes and subscribe to Women's Leadership Success podcast and give the show a 5-star review.
Every great review we get allows more women to discover the show and helps them succeed too.
Also thank you for sharing my show with your friends and associates.
Click on Audio Player Below to Listen or Download Women's Leadership Success Radio Interview #75